What are we?
A Fun, fresh and friendly 24/7/365 London Ontario Gym and Fitness Club serving your community. Welcoming individuals of all fitness levels.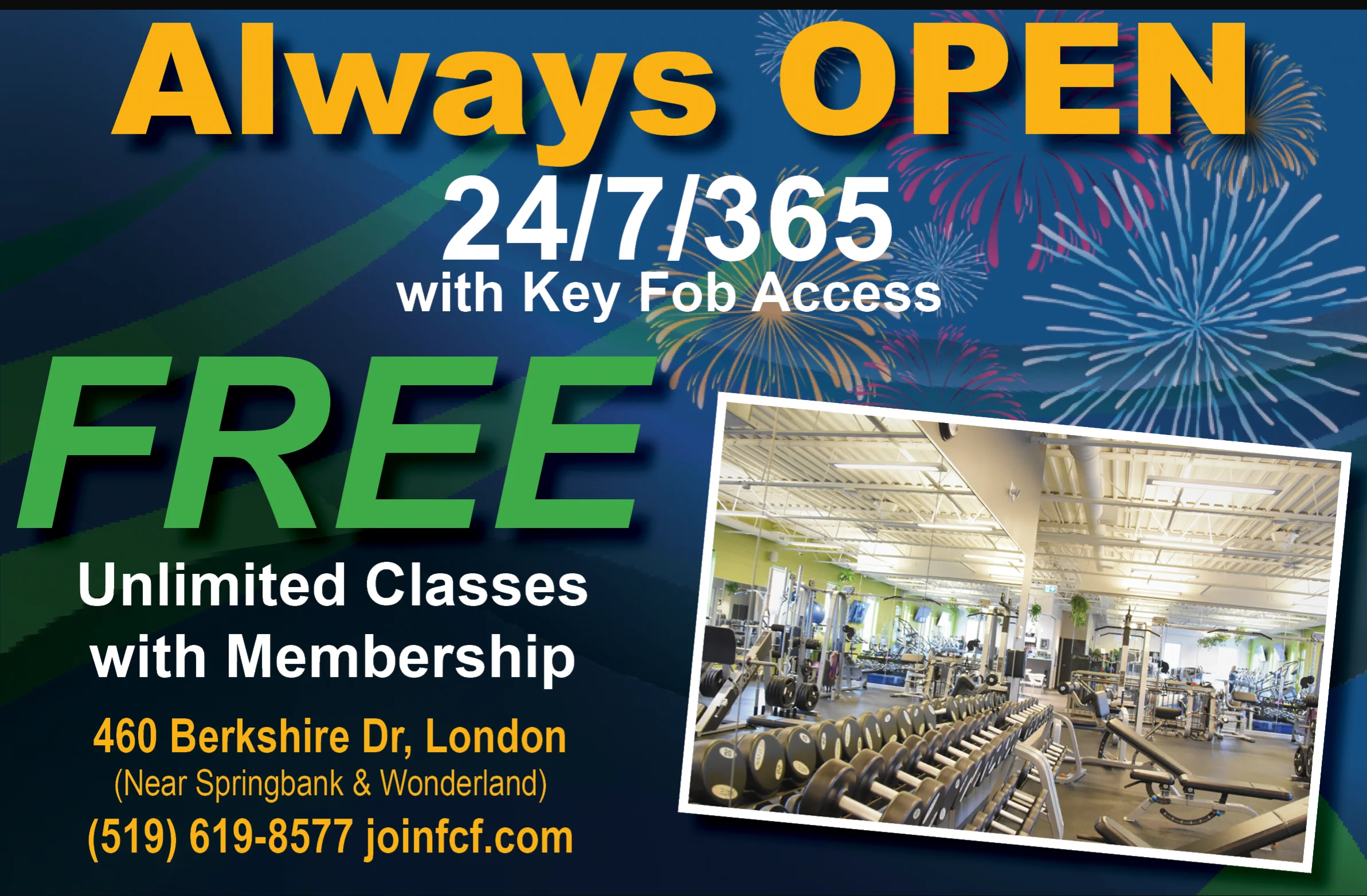 What Makes Us Unique?
Open 24 hours a day, 7 days a week, 365 days a year including every holiday. Dedicated staff who take pride in knowing your name not your membership number. Smoothie bar catering to your fitness goals and yummy indulgences. Including state of the art cardio and machines.
Who are we?
Our staff are committed to maintaining a positive atmosphere where you are having fun while reaching for your fitness goals. Our personal approach has a family feel where we take the time to get to know you, your goals and keep you accountable. Our staff can relate to you because we are you.
Why did we open?
We love fitness and the energy it brings to our community. Our central location provides a place where family, friends and neighbours come together to inspire each other, have fun and laugh together while setting an example for the rest of the Forest City.
ALWAYS OPEN 24/7/365 with
key fob access
That's right! Our gym is open around the clock no matter what day of the week it is, or holiday the world is celebrating.
Joining a gym can be a fantastic way to taking that first step and taking control of your health and lifestyle. We welcome everyone, from all walks of life and at all stages of fitness.
We also offer the knowledge and expertise of our Personal Trainers if you'd like a workout built for you with the added support of someone rooting for you each step of the way.
Our UNLIMITED Group Fitness Classes are a great way to reach your goals and meet some new people along the way.
If you're looking to make that first step on the road to good health, we've got you covered.
Book an appointment with us or simply come on in and see for yourself how we are the most supportive and friendly London Ontario Gym.