London Ontario Fitness Club Classes
Come on in and check out the great classes we offer. Find out what makes Forest City Fitness the best in London Ontario.
The basic yoga class will be done at a gentle pace in order to learn the foundational poses of yoga – opening, standing, shoulder and hip exercises, inversions, twists, backwards and forward bends, salutations, and finishing poses. Students will learn about the principles of alignment and how to flow into the pose using breathing techniques. Complete relaxation and breathing techniques will be practiced. This basic class will teach how to prepare for yoga, what to expect, and how to take your practice into daily life.
Using Ripstix®, lightly weighted drumsticks engineered specifically for exercising, POUND® transforms drumming into an incredibly effective way of working out.
Instead of listening to music, you become the music in this exhilarating full-body workout that combines cardio, conditioning, and strength training with yoga and pilates-inspired movements.
Designed for all fitness levels, POUND® provides the perfect atmosphere for letting loose, getting energized, toning up and rockin' out! The workout is easily modifiable and the alternative vibe and welcoming philosophy appeals to men and women of all ages and abilities.
Considered the World's lowest impact shoes, Kangoo Jumps rebound shoes help reduce the impact of athletic activity up to 80% thanks to the revolutionary Impact Protection System (IPS), a kind of mini trampoline included on the shoe. It was specifically designed to provide a low impact alternative for individuals unable to participate in high impact activity due to issues or concerns about the immediate and long-term effects of repetitive pounding on the body's joints.
Not your run of the mill bootcamp, there is no drill sergeant! Don't let the name stop you, bootcamp classes are designed for everyone. Just like our other classes, this has its own focus. Are you looking to get stronger and try new exercises that you may not have ever pictured yourself doing before? Then this is the class for you! While maintaining a circuit style format, this class incorporates weight training to give you that extra boost.
Let your children explore the world of fitness by allowing them to participate in this FREE "Fun with Fitness for Youth" class. Parents can enjoy a workout at Forest City Fitness, well their children learn the value of keeping active. This class is meant to be fun and exciting to keep your children wanting to come and see what's next!
Generation Pound Fit.  This class was created not just as a workout geared towards kids, but a MOVEMENT that aims to change the concept of health and fitness for today's youth. It has become a way to make fitness about self-expression, empowerment, self-love and FUN! How? By introducing alternative ways to, MOVE, ROCK, PLAY and MAKE NOISE!
*Parents must be on site for the entire duration of the class. First child is FREE.
Additional children are welcome, at charge of $5 per child.
The TRX Suspension Trainer is the original, best- in-class workout system that leverages gravity and your bodyweight to perform hundreds of exercises. You're in control of how much you want to challenge yourself on each exercise – because you can simply adjust your body position to add or decrease resistance. Classes are tailored to participants.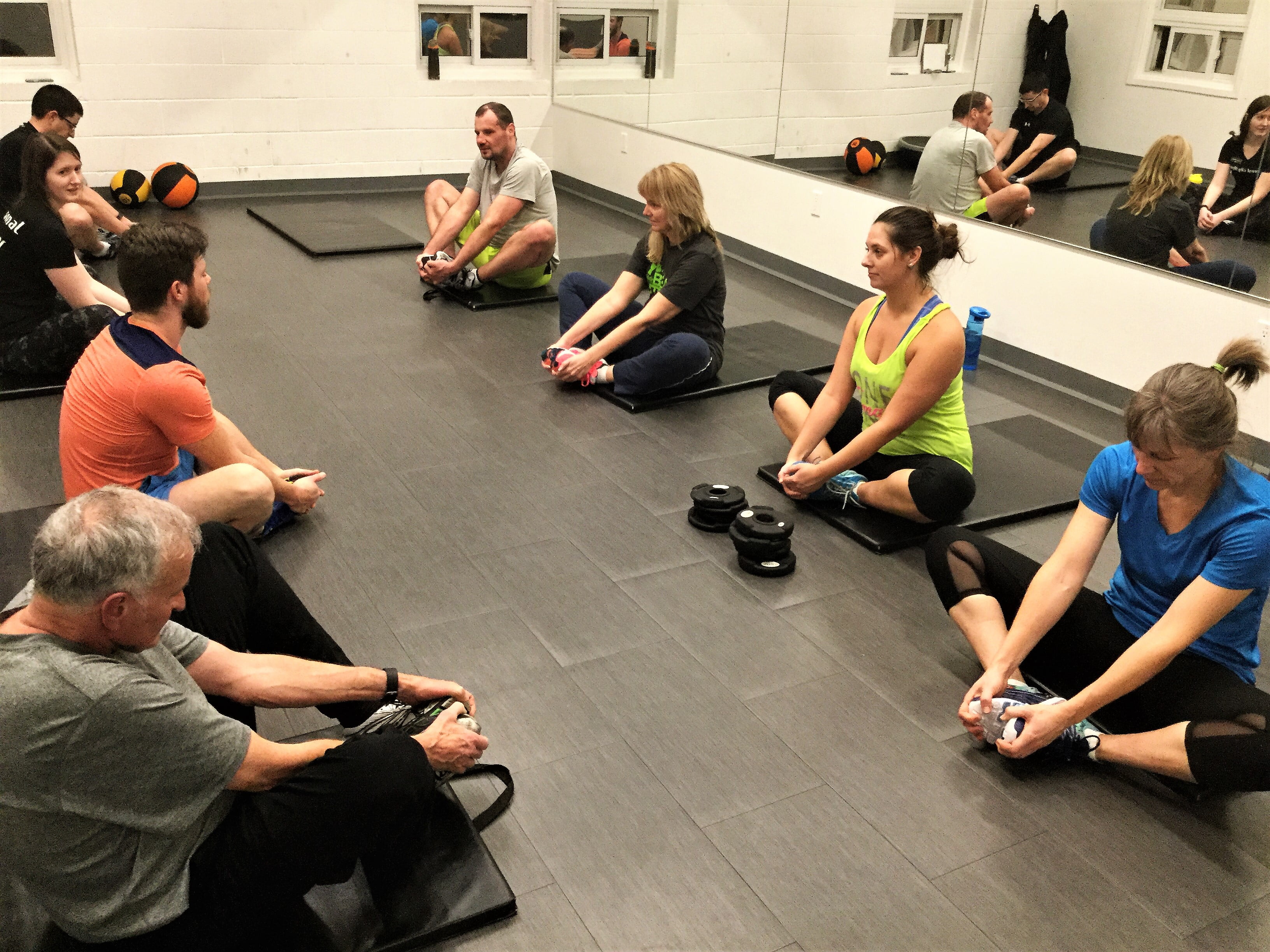 Finished your workout? Forgot to work out those abs? Didn't want to stretch? It's time to get on the ab and stretch train! A total ab class followed by a full body stretch class is the great class combination to ensure you work towards that 6 pack you've always wanted! Stretching is important for all ages and has many benefits including increased range of motion and we all know a strong core benefits you in more ways than one such as aiding with spinal alignment and posture.  Come join us for this new addition to our class schedule.